Professionals in Sotogrande Metalworks
TecnoPVC, formed by a team of professionals in metalwork in Sotogrande with over 20 years of experience. We are characterised by the use of quality materials and insulators that are durable and resistant to the sun, humidity etc. In addition, we are trained in the sale and installation of metal doors, windows and enclosures. The materials used in metalwork bring a wide variety of advantages over other materials, that is why metalwork is booming and is now frequently used in renovations and new constructions. At TecnoPVC Sotogrande we are specialised in the metalwork of aluminum, the best material for doors and windows.
To give a complete service as metalworks in Sotogrande, we begin with initial advice in which we will help you decide which models of windows or doors are more suitable for what you need, then proceed to manufacture, then the sale and end with a fast installation. As you can see, we will take care of everything and offer the best solution in metalwork for both individuals and companies. Contact us and we will inform you without any obligation.
At TecnoPVC Sotogrande we work the two best materials together, aluminium and PVC as they will offer maximum guarantees. These materials provide the best finish in the manufacture of doors, windows and enclosures. For this combination, we have Strugal, a leading supplier of metalwork and PVC in Europe. This union offers us many possibilities and facilitates us adapting to any facility being perfect for both homes and businesses.

Why trust TecnoPVC as a metalworks in Sotogrande?
Because we offer the highest quality windows, doors and metal enclosures in Sotogrande, thanks to having the best materials on the market.
Metalworks in Sotogrande: Thermal Insulation
Aluminium is the material we use when making doors and windows, but this is a conductive material that easily transmits cold and heat which can be a problem in homes, since the main objective is usually to insulate the home thermally while maintaining a pleasant temperature all year round.
How do we enjoy the advantages of aluminium without having this inconvenience? It is very easy – use PVC, producing a "thermal bridge break", placing a PVC solution between the inside and outside of the doors and / or windows ensuring both aluminium sides have no contact with each other, produces this effect. That is, the outside can no longer let the heat or cold pass to the inside. Thus, the windows and doors are completely insulated, and the aluminum problem completely solved.
Ask for information without any commitment about all the services we offer you as metalworks in Sotogrande.
Advantages of Metalworks in Sotogrande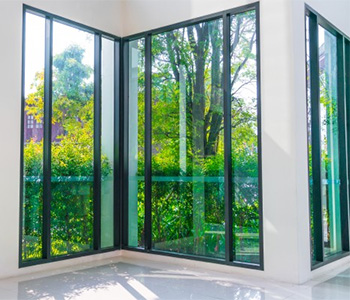 The first advantage is the material we work with, aluminium, a versatile material that can be used in multiple situations and is the best solution for windows and doors. Besides that:
It is easily molded, allowing us to get finishes adapted to the different effects we need.
The composition of the material makes it repel the rust and does not need cleaning, which means it's not necessary to paint it either.
You can choose the thickness of the glass which means that the level of thermal and acoustic insulation can also be chosen according to the needs of each customer.
It provides greater safety by not being as flammable as other materials that are, for example, wood.
It has an environmentally friendly manufacturing process, and it can be given up to four lives.
A much lower investment than with other types of materials.
Trust the professionals in Metalwork in Sotogrande
Contact us and ask for information and a no obligation quote, you will enjoy the best features and materials in your home or business with the best value for money.