Security Doors in Estepona and Marbella

? Specialists in Security Doors in Marbella and Estepona
We are a high quality manufacturer of security doors in Estepona and Marbella. We provide excellent results in all our installation services and the installation.
Having a secure and resistant door system is a primary consideration for any home or business, because a door can become a weak point through which a thief can enter. That is why it is important to assess the safety of a door by taking into account the many different factors that make it airtight, resistant and safe.
Our main goal as doors company is to make our clients feel safe and calm. Therefore, we offer security doors in Estepona and Marbella made with quality materials, steel reinforcement in their main profiles, locks with three latches, hinges offering great strength and hermetic properties to increase the resistance factor. To achieve the highest levels of security in our entrance doors, swing doors and garage doors, we work with the best materials and the number one brand in the market, KÖMMERLING.
We have more than 20 years of experience in the installation of security doors in Marbella, Sotogrande, Manilva, La Línea, Casares and Estepona. We offer a very knowledgeable team that specialises in the assembly of safe doors in homes and businesses. With us, you will have the security and peace of mind required for you and the ones you love the most.
✔ Aluminium Security Doors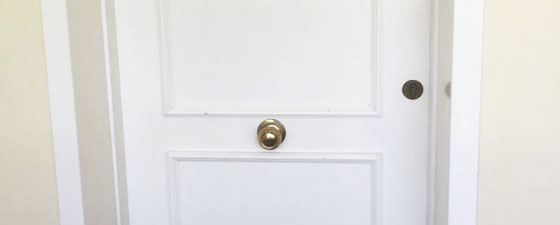 Our aluminium doors and systems provide maximum security by means of three latch locks and reinforced profiles, without renouncing on design or an elegant finish. The structure is resistant to attacks, blows and pressures.
We offer Strugal aluminium doors with excellent aesthetics, great security and airtightness.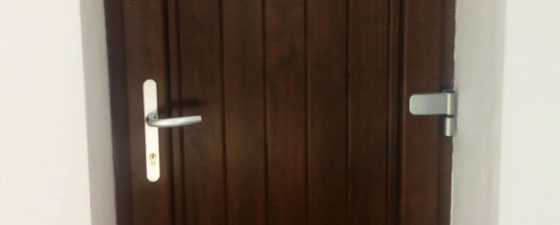 Our doors in UPVC have a very hard material used in their manufacture. UPVC is resistant to impact and hardly bends. Its interior and main profiles are reinforced with galvanised steel sheets form Kömmerling to achieve maximum resistance and security against break-in.
UPVC doors from the market leading brand Kömmerling, offering safety and excellent aesthetics.
Manufacturer of Security Doors in Estepona and Marbella
We are a company that offer installation services for security doors in aluminium and PVC in Estepona, Marbella, Sotogrande, Gibraltar and La Línea. We work with quality raw materials to achieve the best results in security of doors for homes and business.


⭐ Quality Security Doors in Estepona and Marbella
Our more than 20 years of experience as a manufacturer of security doors in Marbella and Estepona has made us the go to company for customers on the Costa del Sol. We take care of the details at each step of the manufacturing processes for security doors, thus increasing the degree of security and resistance.
We work with recognised market leading brands to offer the results our customers expect.
A very important factor that we can not forget for the security and tranquility of the home. That is why at TecnoPVC we offer doors more secure with the best performance.
➕ Why install Security Doors in Estepona and Marbella?
Having a security door system is a primary consideration if we want to feel safe and calm while we are inside the house. But… What do TecnoPVC offer?
Reinforced Steel Profiles
Do you want to Protect your Home with Safer Doors?
We offer the best advice and installation service for safer doors throughout the Costa del Sol: Estepona, Marbella, Sotogrande, Gibraltar, La línea, Fuengirola…