✔ Installation of Blinds Marbella
Installation and repair of shutters in Marbella with efficient and uncomplicated service. Our staff are highly experienced in the installation of all types of shutters, including: PVC shutters, aluminium shutters, roller shutters, motorized shutters and more. We use the highest quality materials in order to increase the thermal and acoustic insulation of your windows, balconies and doors. Contact us and receive a free estimate.
TecnoPVC has more than 20 years of experience installing shutters in Marbella and throughout the entire Costa del Sol. Decorate your windows with exterior or interior shutters and protect your home from the effects of the sun, cold and noise pollution. We fit custom shutters on your PVC or aluminium windows offering a 10-year guarantee on all the products in our catalogue.
If you are thinking of renewing your shutters at home or at work in Marbella, consult our specialists without any obligation to buy. We provide high-quality services at competitive prices.

▷ PVC and Aluminium Shutters
Aluminium is the most popular material for shutters today due to its thermoacoustic insulation properties. Another of its advantages is its durability, our exterior aluminium shutters do not lose colour or warp with changes in temperature. We have a wide variety of Aluminium shutters available  in Marbella and we offer the option of adding a motorized raise/lower mechanism for a more comfortable experience.
An alternative to aluminium is to install PVC shutters, a very popular option among our clients due to its price, duration and easy maintenance. We stock these in a wide range of colours and opening systems so you can customize them to your liking.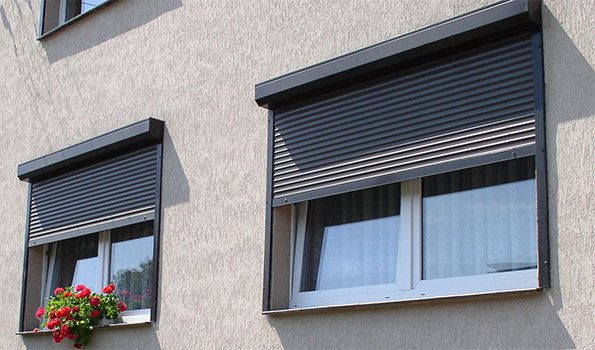 If you are searching for the highest quality insulation for your windows, then the KÖMMERLING RolaPlus shutter system is a great option as it protects your home from the outside by reinforcing the insulation and waterproofing performance of the windows. The Rolaplus blinds have a perfectly watertight design that guarantees a perfect fit and no leaks. They offer both PVC and aluminium slats and a wind-in box that maintains the insulation of the enclosure to provide energy savings in your home. In addition, they come in fully customizable colours and finishes with the option of converting them into motorized shutters.
Technical performance
Thermoacoustic insulation
Air permeability
Water tight
Wind resistant
Choose the most convenient technology for the closing mechanism on your shutters. Our qualified specialists in Marbella install the Rolaplus box on the windows and balconies of your home, always guaranteeing the best benefits.

▷Security Shutters in Marbella
Our self-locking security shutters in Marbella are the perfect option for deterring potential intruders who want to access your business or home. The anti-theft mechanism prevents the blinds from being opened from the outside. Offering the same functions as conventional aluminium or PVC blinds, they provide an extra layer of protection for your villa, apartment or second residence in Marbella.
The materials used by our fitters are of the highest quality, we are able to offer choice of colour, type of elevation mechanism and the type of slat that best suit your preferences.
Call now to arrange installation of your security shutters and go on holiday knowing that your home will be safe during your absence.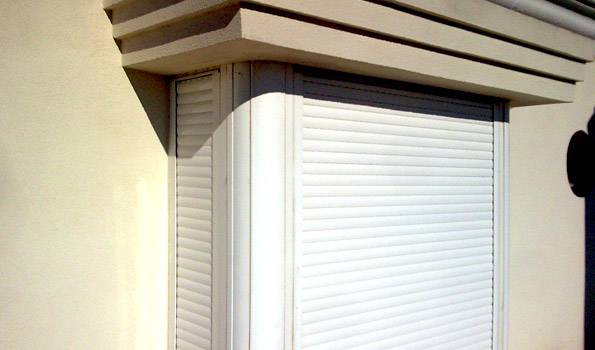 ?Experts Installation of Shutters in Marbella
Put yourself in the hands of our shutter experts in Marbella in order to take advantage of the thermal and acoustic insulation properties that PVC and aluminium shutters provide your windows. Trust in fitters with more than 20 years of experience to replace the shutters in your home or business. Discover a new way to maintain and increase the security of your property with our shutter systems.