Sotogrande Aluminum Carpentry

We carry out custom aluminum work in Sotogrande
The fact that we satisfy a great number of clients in all of Costa del Sol has pushed us to extend our services to the Sotogrande area. An area that has demand for a high quality and renowned aluminum carpentry company, like TecnoPVC.
Our 20 years of experience has made us grow and evolve, adapting to the requirements of the most modern styles, and being highly flexible when it comes to satisfying client demands. Our commitment to the client goes further and beyond, as we are compelled to work in a way that is personalised and tailored to the desires of the client.
We do not believe in limits or barriers when it comes to illuminating our ingenuity in innovation, creativity, and excellence. We also work with a wide variety of clients ranging from individuals to businesses.
In addition, it is worth mentioning that we are specialists in every area of aluminum carpentry, offering a personalised evaluation without an inkling of commitment, as we have no doubt that the client will make the right decision.
With our help you will be able to have a free, high quality and value evaluation that is focused on the thermal, acoustic and aesthetic needs of your home or business. We will even calculate a fixed quote for you, so you can have everything under control, and with total freedom throughout.
We work with leading brands in Aluminum
We do not only consider ourselves one of the most powerful companies in the sector due to our fidelity and dedication to offering our clients the best possible service, but also owing to the fact that we work with some of the leading brands in the aluminum sector, such as Strugal Aluminum.
This is due to the fact that we do not settle for any old type of aluminum brand, and continue growing and overcoming barriers and limits, a strong ethos complemented by the strongest aluminum brands. And if that was not enough, the mere fact that we have a diverse list of clients that trust us has, over the years, enabled us, to offer somewhat competitive prices.
Any work that is not sustained by high quality aluminum is a failure. This is, principally, due to the fact that high quality aluminum offers better mechanical resistance, and higher levels of acoustic and thermal insulation.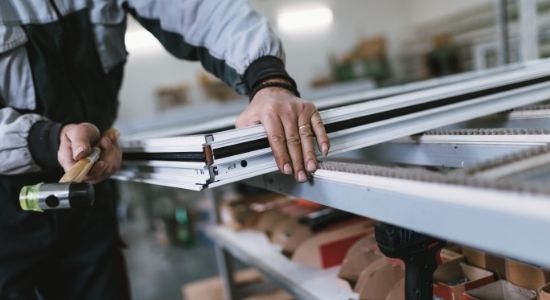 Reference in Aluminum Carpentry in Sotogrande
Resistance and Durability
Best Aluminum Carpentry in Sotogrande
At TecnoPVC we respect our image and reputation, a name which, nowadays, is directly associated with quality and excellence. Our team of specialised aluminum carpentry professionals in Sotogrande, have a success rate that lifts our company name all the way to the top.
We have a human team specialised in aluminum work and capable of fulfilling any demand within our area of specialisation. Our 20 years of constant and arduous work has made us a benchmark choice in the aluminum sector. Moreover, the fact that we use aluminum of insuperable quality has enabled us to take on, and carry out, jobs of even the highest demands.
Aluminum carpentry in Sotogrande has a name: TecnoPVC.
Be in the hands of the Aluminum Experts.
Ask for an estimate without any obligation, and start enjoying the best features at home with an excellent value for money.