PVC Doors in Estepona and Marbella
✔PVC Doors Company in Estepona and Marbella
We are the number one manufacturer of PVC doors in Estepona and Marbella, using materials from our partner brand Kömmerling. We have extensive experience as manufacturers of PVC doors offering the desired finish for each and every one of our customers.
We provide the highest quality PVC doors, thanks to working with the best materials and the most up-to-date technology. We also have a professional and experienced team specialising in the installation of PVC doors in homes and businesses.
At TecnoPVC we look for all our PVC doors to adapt perfectly to the needs of each client. Therefore we offer a wide variety of door systems, finishes and designs. We provide the best aesthetics, security and insulation in PVC doors in Estepona and Marbella.
With more than 20 years in the sector we have established ourselves as a PVC door company of reference in different areas of the Costa del Sol: Estepona, Marbella, Sotogrande, La Linea and Gibraltar.
We focus our efforts on taking care of every detail of the manufacture of our doors and their installation in homes and businesses. We offer the highest quality PVC doors and professional services tailored to the particular needs of each client.
▷Entrance Doors
All our entrance doors include anti-theft locking, which offers a robust, safe and resistant finish.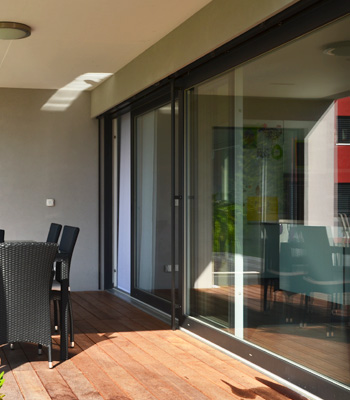 ▷Sliding and Lifting sliding doors
Thanks to sliding doors, it is possible to take better advantage of space in your home or work place, in addition to providing a finish with excellent aesthetics.
▷Flip up Sliding and Flip up Doors
This option allows full opening without having any fixed glass or posts obstructing the passage.
?Why Choose us as a Manufacturer of PVC Doors?



Specialists in Aluminium and PVC

Great Value Quality – Price
The satisfaction of our many customers is our best guarantee. Therefore, we pay special care and attention to the details that add value to our service and guarantee quality and professionalism.

✅PVC Door Specialists in Estepona and Marbella
We offer professional services as a manufacturer and installer of PVC Doors in Estepona and Marbella. Our products achieve greater energy efficiency, consumption savings and offer increased comfort in homes and establishments of all kinds.
We have been providing our services for more than 20 years. This has allowed us to become the leading manufacturer of PVC doors in Marbella, La Línea and Gibraltar.
We work only with quality products and strive to offer a service based on professionalism and quality
We have more than 20 years of experience as a manufacturer of PVC doors
We help achieve greater energy savings through thermal insulation
Our fundamental pillars are professionalism, dedication, and quality
We offer technical advice from qualified personnel to help you choose the best option according to your needs
All our products have a 10-year guarantee
➕What Benefits do PVC Doors offer?
Choosing our PVC doors means great advantages for your pocket, your home and your well-being.
Rely on PVC Door Specialists in Estepona and Marbella
We carry out our installation services for PVC doors throughout the Costa del Sol: Estepona, Marbella, Fuengirola, Sotogrande, Gibraltar, La línea…