Enclosures in Terraces Estepona y Marbella

✔Company's Enclosures in Terraces in Estepona and Marbella
Enclosures in terraces in Estepona and Marbella is one of the best options to take advantage of all the space of your home or villa. If you are looking for a terrace where you can enjoy cold, rain and air days, we recommend the enclosures for terraces.
At TecnoPVC we are specialists in terrace enclosures in Estepona, Marbella, Sotogrande, Manilva, and Casares. Cities in which we have a large number of customers satisfied with the results provided after the installation of terrace enclosures.
With us, you will have an enclosure in Estepona and Marbella with the highest level of quality possible because we work with the raw material of brands of recognized prestige. Besides, when dealing with folding patio doors, you will have much more space than you think.

▷Folding Enclosures for Terraces
From TecnoPVC we offer installation and assembly services for folding enclosures for terraces in Estepona, Marbella, Manilva, Sotogrande, Casares, and surroundings. We provide our clients with a terrace enclosure with great aesthetics and functionality.
We work folding enclosures without profiles due to their great advantages and functionalities since they allow better use of space and insulation.
In addition to having enclosures in terraces in Estepona and Marbella to enjoy this area on days where the sun is not the protagonist, allows more significant energy savings inside the home. As they protect from the outside temperature to the windows or glass doors that lead to the living room of the house.
With us, you will have at your disposal a human team specialized in enclosures. We will advise you and inform you of everything you need to know about the characteristics of your future enclosure. Contact us without obligation, we will be happy to help you.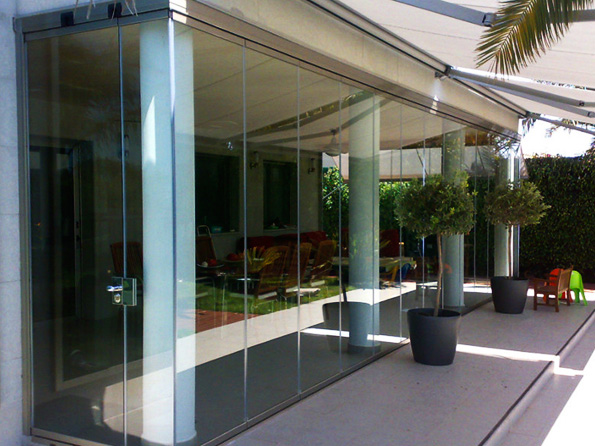 ➕Why install enclosures on terraces in Estepona and Marbella?
With an enclosure on the terrace, you will enjoy great benefits and advantages in well-being, comfort, and tranquility. In addition to greater use of space and improvement of the aesthetics of the terrace.
✅Maximum Quality in Enclosures for Terraces Estepona
From TecnoPVC we put at your disposal the highest possible level of quality for folding enclosures without profiles on terraces in Estepona, Marbella, Sotogrande, and Manilva, among others. This is possible because we work with raw materials from large companies in the sector.
Our main objective is to fulfill all your expectations with enclosures for terraces, premises or balconies of great design, functionality, and quality.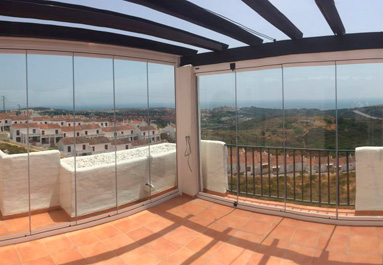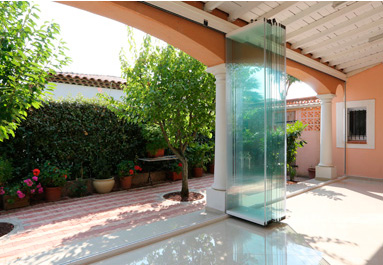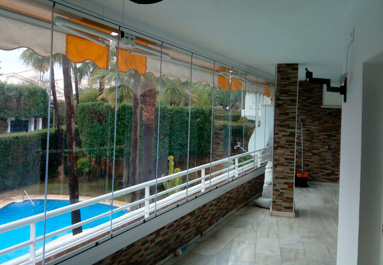 Trust us for the installation and assembly of Enclosures in Terraces
Be advised by our experts in terrace enclosures, our experience, professionalism and a wide range of satisfied customers in the Costa del Sol endorses us.