Professional Glaziers in Estepona
Glass supplier in Estepona with more than 20 years of experience. We carry out all kinds of glass-related works and projects by professional glaziers. We leave nothing behind and we take care of even the smallest detail in each installation. Of course, for each project's correct operation and conservation, we use the best techniques to ensure and avoid the slightest entry of water, noise or air.
At TecnoPVC, we take care of windows, doors, enclosures and everything related to the world of glass. Things well done, in both time and manner, is our only way of working. We don't do any work in which we're not convinced we're able of providing you with the peace of mind that it will be perfect. In order to achieve this level of quality and perfection, we have surrounded ourselves with the best glaziers in Estepona. Professionals with a long career that are very committed to their mission. Offering a personalized service to our clients, together with the level of work done, it's necessary to ensure that they are fully satisfied with the service.
TecnoPVC Glass Supplier, the best for you
One of the most important and valued parts by our clients is the elimination of outside noise and the regulation of the temperature to avoid extreme cold and heat, achieving a pleasant temperature throughout the year. How do we do it? Using the best products on the market for the installation of windows, doors and enclosures in Estepona. Endorsed by the leading brands in the manufacture and distribution of glassware products, none others than Strugal and Kömmerling, two industry leaders who are very concerned with the quality and durability of their products.

What do we offer as glass manufacturer in Estepona?
By working with the best brands in the market, we can offer the highest quality windows, doors and enclosures in Estepona
Glass Supplier Estepona, guaranteed quickness
We know that when you contact us, you are looking for us to solve the problem and do our work as soon as possible. From the first moment, we try to facilitate the process to shorten deadlines. We visit you and listen to you, you tell us your case, we value it, we measure and we see what's necessary. We advise you from our experience about what we consider most appropriate and we make you a personalized budget at a very competitive price.
Forget about waiting days and days to receive it. We treat budget preparation with absolute priority. Once accepted, there is no waiting. We get going and start working. We provide Estepona glass supplier services to both companies and individuals. We do not make any distinction; for TecnoPVC, they're all clients who have placed their trust in us and, therefore, are equally important.
Do you want more information about our glass supplier services in Estepona?

Glass Manufacturer Services:
New installations and repairs in Estepona by expert glaziers. Look no further and trust a company with the experience and the means necessary to offer you a service of maximum guarantee and speed.
We do all kinds of glass-related work in Estepona, among which stand out: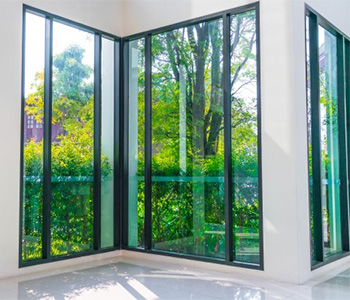 For windows, one of our specialties, we offer you all kinds of products. All of them being of a guaranteed and maximum quality. In addition, the most important thing is that we install the best windows at the best price.
The main windows we install are: aluminum windows, PVC windows, acoustics, thermal y security windows. We replace old windows and fix broken glass.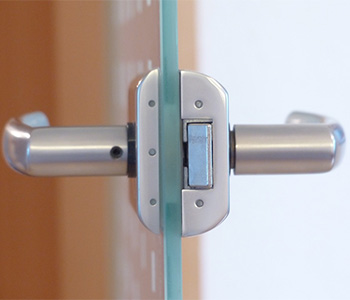 Do you need to change a door? If you're looking for a door, you're in the right place, we have a catalog with a variety of models. Doors that do not deteriorate with the passage of time and of great robustness.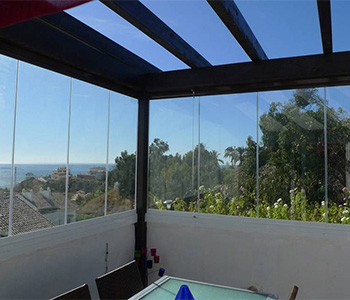 It is increasingly common to find balconies and terraces enclosures. It's normal, there are many advantages of doing so. The main one is that our enclosures are retractable, which allows you to close and open the space completely as you wish. It regulates the temperature and the noise outside, in addition to allowing you to take advantage of this area throughout the year regardless of whether it is winter or summer. Another type of enclosure that we usually do is the placement of bathroom screens, the best option for your shower.