kommerling EuroFutur Elegance door a new high performance residential door system for high demands on function and design
"EuroFutur Elegance" is a new three-chamber system with a constructional depth of 70 mm for the manufacture of high quality residential PVC doors.
The salient technical feature is a maximum dimension steel reinforcement which guarantees high stability. Special insulation chambers provide extraordinary thermal insulation properties.
The appeal of PremiDoor lies not only in the floor to ceiling and wide window areas, but above all in its ability to open this large area to the inside. Inside and outside therefore merge. Despite its size and weight, the PremiDoor can be easily opened and closed as if sliding on air. Quite simply, without the use of force.When combined with our high security hardware the Premidoor exhibits a high level of protection against forced entry. Impervious to driving rain, wind and outside noise, the Premidoor presents a convincing range of outstanding performance properties. The result is a feel good cosiness and a feeling of safe, secure living in your own home.
Our Bi Folding Doors bring some key features to any home by helping bring the outside, in. Available up to an incredible 7 panes and a maximum width of 5.7 meters our Bi Folding Door allows for more light and space in your home.With less maintenance required than a wooden equivalent our PVC Bi Fold option offers strength, stability, performance and style.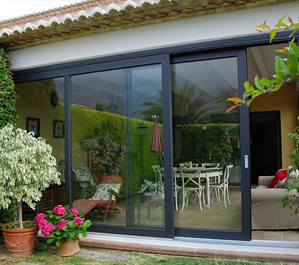 Our Premiline door is the most exceptionally smooth sliding door system on the market. Just opening and closing doors that run this smoothly is a real pleasure. Even when carrying the largest panes of glass the Premiline door is so stable that they glide at the slightest touch.Our sliding doors offer the comfort and reassurance of top-level security, due to the outstanding strength and integrity of their construction.Available in 2, 3 or 4 pane options the Premiline allows you the maximum possible window space your dimensions can offer – both in terms of height and width.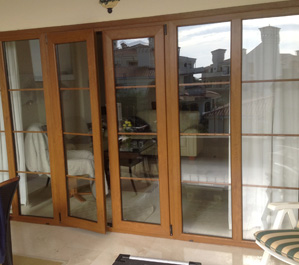 Combining our excellent quality workmanship in installing your windows with an elegantly designed Chamfered Window system using a superb 70mm German engineered 5-chambered extrusion you can feel safe in the knowledge you have made the right choice in selecting K Windows.All our Kommerling C70 windows come with a 10 year guarantee making your decision to choose K Windows a long term investment.With up to 40 different colours to choose from and a mulitple range of designs including Top Hung and Side Hung Windows, giving you the opportunity to put your own unique stamp on the look of your home all while living in comfort and increasing the value of your home.